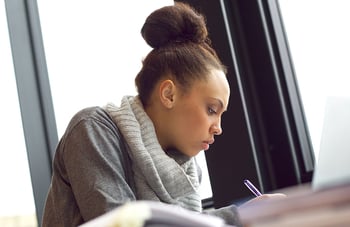 Our country is at a pivotal time in our nation's history with respect to awareness of inequity and racial injustice – a time that calls for listening, learning, and action. Haley & Aldrich, an engineering and environmental consulting company, is committed to creating a culture of diversity, inclusion, and equity – one that reflects the communities we serve.

To achieve this, we recognize that we must work with unheard voices and future leaders – one way we are doing so is through a student essay contest and workshop for diversity.
About the contest and workshop
Haley & Aldrich's essay contest is a great opportunity for students to share ideas and collaborate with a diverse group of Haley & Aldrich staff members to bring your ideas to life! We invite you to submit an essay with your thoughts regarding the challenges students like you and companies like ours face, as well as your ideas for overcoming them (see "essay prompt" section below for the complete essay question and instructions).

From the submissions, we will select 10 students with the strongest entries. Those students will collaborate with us during a 4-hour virtual workshop to identify impactful actions we can implement to improve our diversity and inclusion efforts.
How the contest will benefit you
The 10 essay winners will each receive $1,000. They will also gain valuable experience collaborating with Haley & Aldrich staff during the workshop and by championing their ideas in a professional setting with our team. In addition, Haley & Aldrich will leverage your ideas to help us become a more welcoming, inclusive, and diverse workplace. Your student perspective is of utmost importance in helping us identify ways our company can increase access for underrepresented groups into the architecture, engineering, and construction industry.
Essay prompt
If you were to envision a welcoming, inclusive, and diverse work community, what would it look like? If you were in a position to help Haley & Aldrich make progress, what steps would you take?
Contest rules and instructions
Open to students enrolled in a U.S. community college or university.
The essay submission period ended on March 15, 2021. Thank you to all who participated.
All finalists must be able to fully participate in a 4-hour virtual workshop on April 10, 2021, from 1-5 EST/10-2 PST. Participation for the full 4 hours is required (breaks will be provided).
If a finalist cannot participate, a runner-up will be selected.
The $1,000 prize will be awarded upon completion of the virtual workshop and is non-transferable.
Questions regarding contest rules and participation may be directed to: Jenny Ludwig, Talent Acquisition Manager, jludwig@haleyaldrich.com